Are you looking for things to do in Antigua, Guatemala?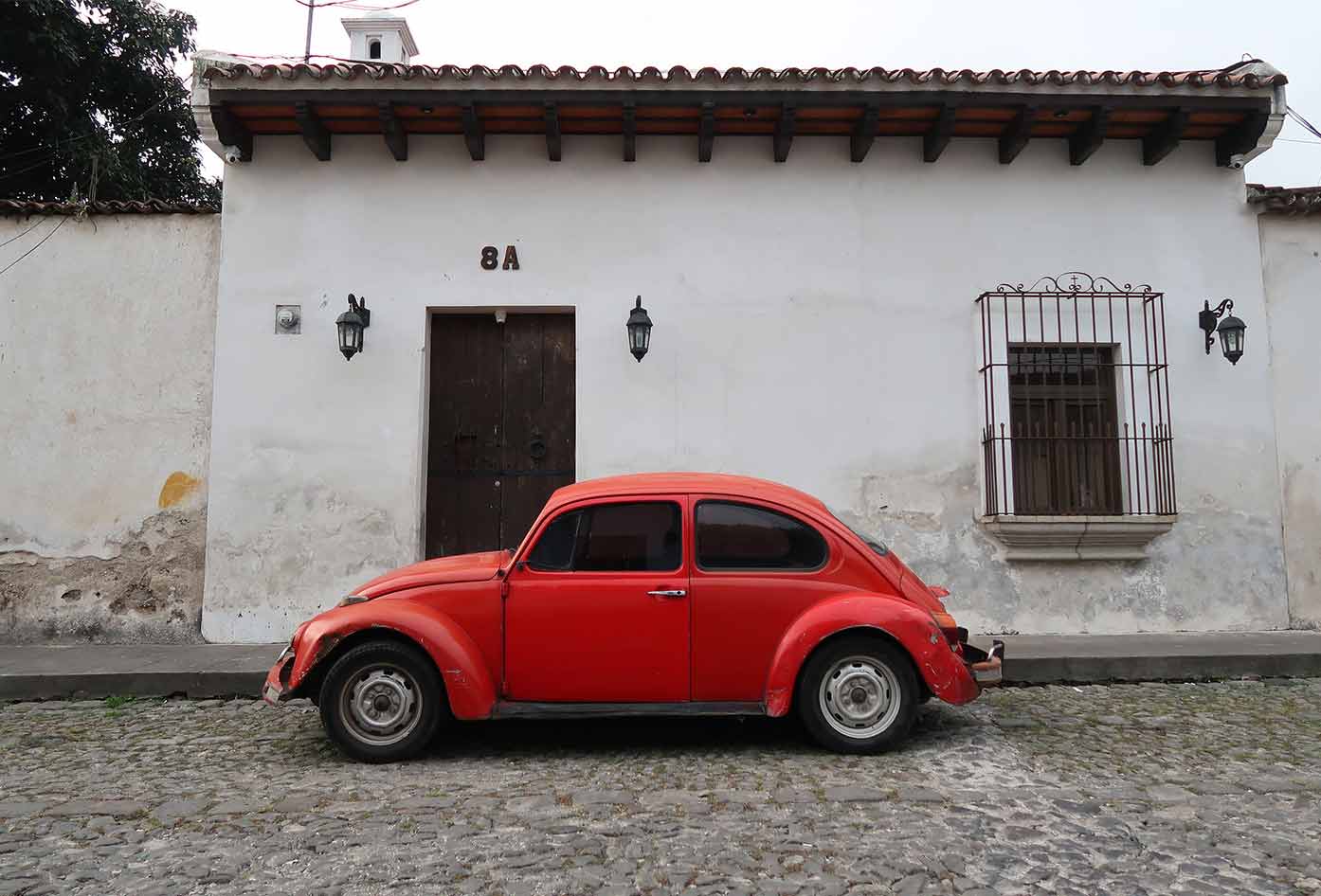 Firstly, did you know that Antigua is a World Heritage site and one of the main backpacker hubs for most travelers arriving in Guatemala?
If you are like me, you'll find being able to get close to the indigenous culture one of the features of visiting Antigua over other activities.
But why is this? And also, why is Antigua such a revered destination for cultured tourists like us? Let's take a brief look below, shall we?
Things to do in Antigua, Guatemala
Antigua is a world-renowned tourist destination city with volcanos and touted as one of the best places to visit in Guatemala.
I find April the best time to visit Guatemala, and like most travelers arriving by air, Antigua is usually my first stop.
On a typical walk through the city, you'll see colonial churches, cobblestone streets, and colorful markets stalls.
Is Antigua worth visiting?
This old ancient city used to be the capital of Guatemala. Known for its incredible colonial architecture, Antigua is often considered one of the most picturesque cities in Central America.
The best things to see here include the famous Santa Catalina Arch and the Cathedral. Hike up to Cerro de la Cruz for the best lookout point, where you can see the town shadowed by the towering Volcán de Agua.
You can also attempt the incredible two-day hike up to Acatenango Volcano, which lies to the west of the city.
Antigua, Guatemala: Things to do
Let's look at what to do in Antigua, so you can put any safety concerns aside, make the most of your stay and learn from my experience:
Volcano Fuego
Aside from its people, natural sights are one of the main reasons to visit Antigua, and what better natural sight than a volcano erupting?
Visit the beautiful Mount Fuego in Guatemala, and you'll enjoy a wholesome and new experience. It's best to arrive with a tour guide.
You will see something truly impressive take place, so make sure you reserve enough memory card space to get some special snaps.
Go Souvenir Shopping
Another one of the best things to do in Antigua, Guatemala is to go to the various handicraft stores dotted around this mazed city.
These are exceptional venues; the kind of place that makes it easy for you to have fun, looking at obscure handicrafts and talking to locals.
If you do choose to go shopping here then you can enjoy buying some special hand-crafted equipment and items.
Make some space in your bag for some truly amazing souvenirs that you can hand out to the people you love most.
UNESCO Jewels Tour
Part of what makes Antigua so stand-out is the litany of UNESCO buildings found all across the region.
I recommend that you take a self-guided ruins tour or the UNESCO tour, where you can find some truly amazing sights.
You will get to see UNESCO buildings that stand so proudly, and you'll no doubt meet and mingle with other history buffs along the way.
Great for those who love history and wish to see classic Guatemalan architecture up-close and personal.
Visit Lake Atitlan
Whilst at Lake Atitlan of the finest things to do in this part of the country is to take a small water tour of the Lake itself.
You will take a half-day or so to go around the full lake and all of the amazing little villages that are nearby.
This is an opportunity to see a few places to visit in Guatemala that combines man-made and natural beauty.
You'll undoubtedly connect with locals as you go about your day, so be sure to make space for meeting some interesting people along the way.
Pacaya volcano
For those who want to really give themselves a physical test, take a hiking trip to the top of the Pacaya Volcano.
This is a very enjoyable trip, albeit one that is going to really give you a lot of time to strain those leg muscles.
Definitely dust off your best hiking boots and take the time to try out this trip if you are looking for something seismic.
You'll be glad to know that Antigua is close to the famous acatenango volcano too, which is popular amongst many tourists to Guatemala.
---
---
Learning Spanish
Although Antigua is not the cheapest place to learn Spanish in Guatemala, it is by far one of the most competitive places.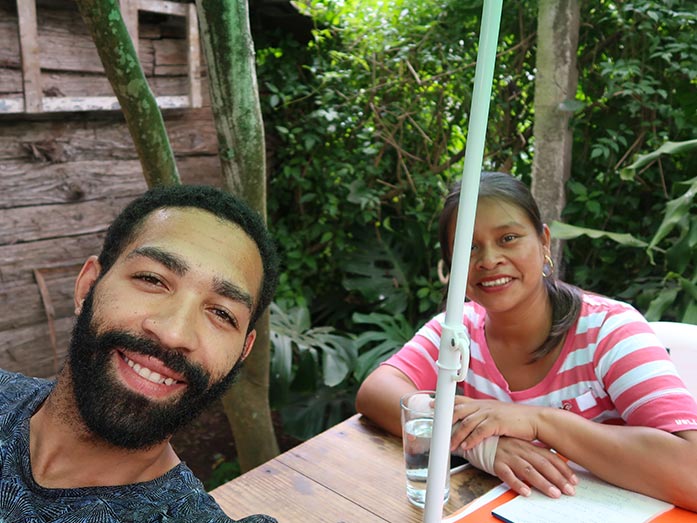 Attending Spanish school in Antigua is one of the most popular things to do and a must if you're doing solo travel in Guatemala.
One of the most value for money and best locations I found to learn Spanish in Antigua, Guatemala was Antigua Plaza.
Where to Stay in Antigua
There is an abundance of hostels in Antigua and the prices depend on the time of year. For example, in Semana Santa the prices hike up.
When staying in Latin America, I like to live with families. The best way to achieve this is through a Spanish school.
The schools will help you arrange a Homestay with local families.
I use AirBnb and below are three reasons why:
Get to know local people
Authentic living experiences
A private space to think/work
If you use hostels, here are three reasons to use hostels in Antigua. Hostels are a great choice if you want to connect with other travelers.
Connect with other travellers
Find special activities
To practice living on a budget
Also, check out Earth Lodge if you're doing solo travel in Guatemala.
I highly recommend these types of places as a way of connecting with other travelers during your trip.
Also, check out the best hostels in Antigua for more inspiration.
I like to feel I'm getting a 4-dimensional experience of a place, so when I travel, I try to use all three of the above methods of accommodation.
Travel Insurance for Antigua
Staying safe whilst traveling in Antigua and the rest of Guatemala means ensuring that you have the right insurance cover.
I always recommend backpackers and travelers (no matter who you are) use World Nomads Insurance for fully comprehensive cover.

If you are due to travel soon, you can get a Get A Free Quote by clicking the link or the image above and filling out your details – that way you'll get instant cover from the exact date that you choose.
On many occasions World Nomads has provided me with reliable insurance cover for travel in Latin America and the rest of the world.
Where to Eat in Antigua
Expect to find a wide section of food and drinks in Antigua, from local specialties to internationally recognized dishes.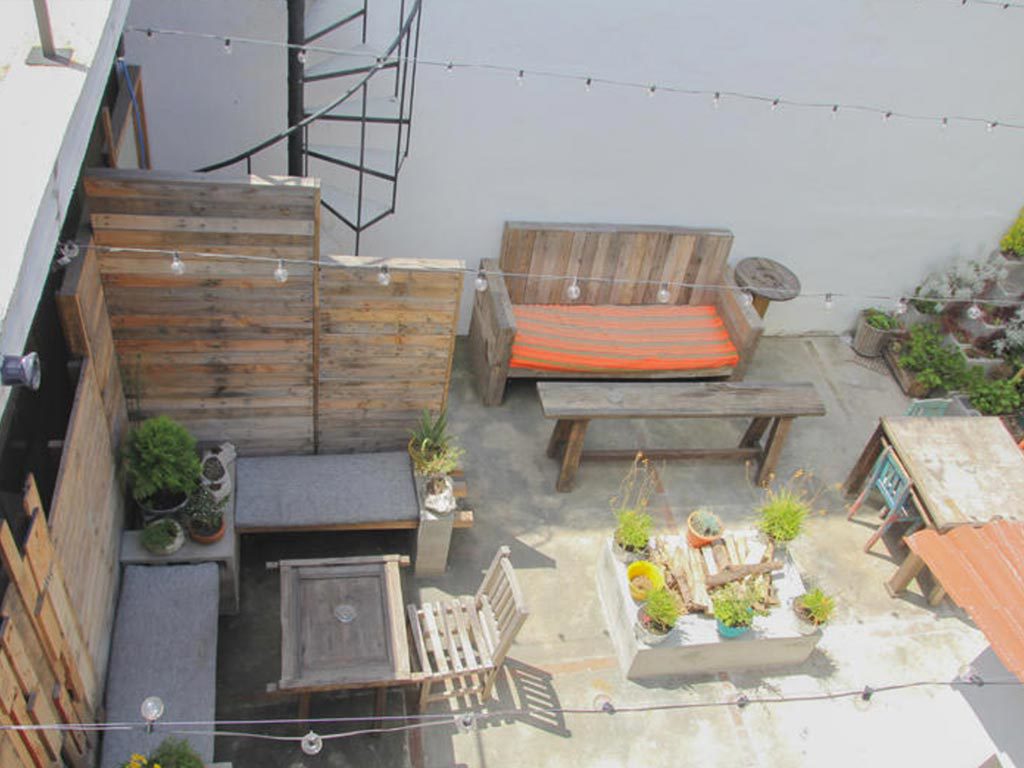 When I travel to Guatemala, I eat mostly local food.
Some of the places I ate in Antigua include:
Rincón Típico:No. 3a Avenida Sur
Street Food:Found on most streets
Tipico Antigueño:No. 3-A, Antigua 03001
If you're backpacking in Guatemala, and you're sensitive to foreign food, one thing you must remember before eating food in Guatemala is the higher probability of getting food poisoning.
💡Smart Travel Tip
Make sure all foods have been well-cooked before eating. Take extra care when eating food at night, especially if you eat meat.
The key to avoiding food poisoning is knowing what food to avoid.
Antigua, Guatemala: Travel Tips
As I said earlier, I find April the best time to visit Antigua, Guatemala, but it gets very busy with all the processions for Semana Santa.
Take this into account when booking accommodation because places get booked up well in advance.
If you have an obsession for volcanos, or you're looking for a more intimate volcano experience, you could try hiking the Pacaya volcano, which sits at around 2550 meters above sea level, during sunset.
Antigua is a strategic point to get to other parts of the country such as flores and Rio Dulce in which you can find daily transportation.
You will also get to fully enjoy and appreciate the richness and the charm of the entire region.
Definitely, something that you should look to come and try out if you are passionate about nature and fascinated by indigenous cultures.
If you're visiting Guatemala by plane, you'll likely be arriving in Antigua from Guatemala city airport, if so, see my guide on how to get here.
Things to do in Antigua
So we have come to the end of this guide to Antigua, Guatemala. One of my favorite backpacking hubs in Central America.
When you do any of the above ideas, you will get the chance to see what makes this special place so, well, special!
Hungry for more Antigua inspiration? Check this article things to do in Guatemala out for more ideas on what to do in Guatemala.
While there are many interesting places to go and see, the suggestions offer you some of the best things to do in Antigua.
📌 Like this article? Pin it…
Missing something? Got tips, tricks & advice we can learn from?
💬 Leave a nice comment or let's start a conversation below!
---
"Dear friend! Some links in this post contain affiliate links. Meaning, if you click through and make a purchase, book a hostel or sign up for a tour, I may earn a small commission at no additional cost to you. Your support means a lot and helps me to keep traveling and maintaining the quality of this site for you."