Deciding whether to visit Acapulco vs Cancun for a trip?
It is no secret that Acapulco and Cancun are extremely popular spots in Mexico that can be found on opposite sides of the country.
Although Cancun and the Yucatan Peninsula is known as the most popular spot outside of Mexico City for tourists, there is a lot to be said for its overcrowding and overrated appeal in many cases.
How do you make your mind up with these two beach destinations?
Acapulco vs Cancun
It is possible to find a quieter spot on the Pacific side.
Chances are, you can even find a luxury holiday spot on the Pacific coast for a fraction of the price you'd find on the Caribbean side.
You don't know where to go to first, so which spot suits you?
Acapulco
Acapulco, also known in full as Acapulco de Juárez, is a city and port that could be considered one of Mexico's most popular spots.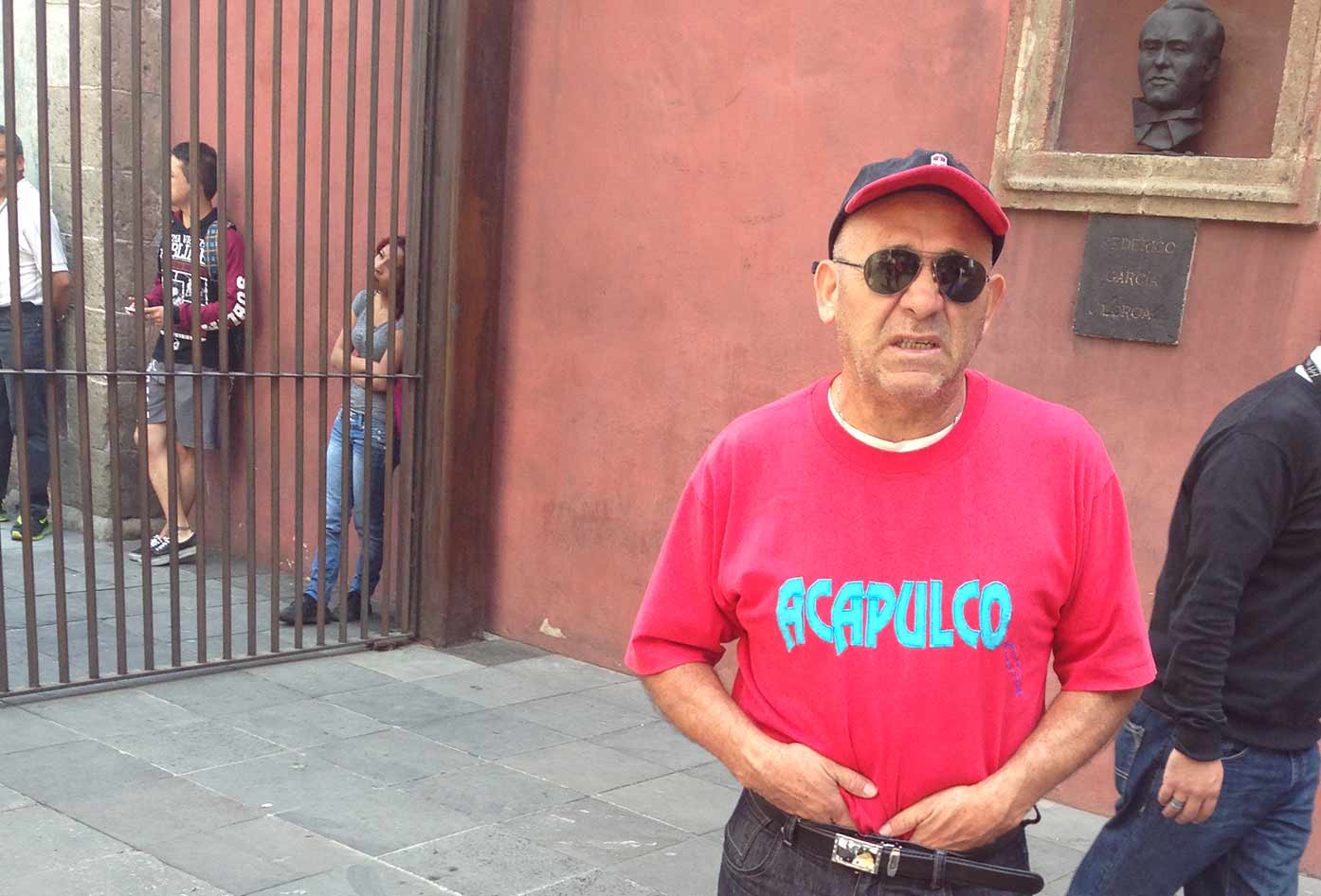 Found in Guerrero, the state in southwestern Mexico, Acapulco is a resort town with the best harbor on the Pacific coast of Mexico.
Where is Acapulco?
Acapulco lies on a narrow strip of land between the bay and the steeply rising mountains that encircle it.
A truly wonderful sight from all accounts. Since the 20th century, Acapulco has welcomed a diverse international crowd ranging from star-crossed honeymooners to college party-goers.
Its high-energy nightlife is one of the reasons why it's viewed as a brilliant alternative to Cancun for those who are looking for a thriving party scene.
Acapulco has become the "Riviera of Mexico" for tourists attracted by the many facets of resort living.
An ideally warm climate, many luxurious hotels, excellent beaches, and deep-sea fishing. What else could you ask for?
More than 300,000 visitors arrive in Acapulco annually as a result.
No railway tracks connect to Acapulco, but it is easily accessible by airplane, cruise ship, or car.
Automobiles have to travel via the toll road from Cuernavaca and Mexico City, 288 miles (463 km) to the north-northeast.
Is Acapulco Safe to Visit?
As is the case in most major tourist attractions, pickpockets operate everywhere. Read this Acapulco safety guide for detailed stats.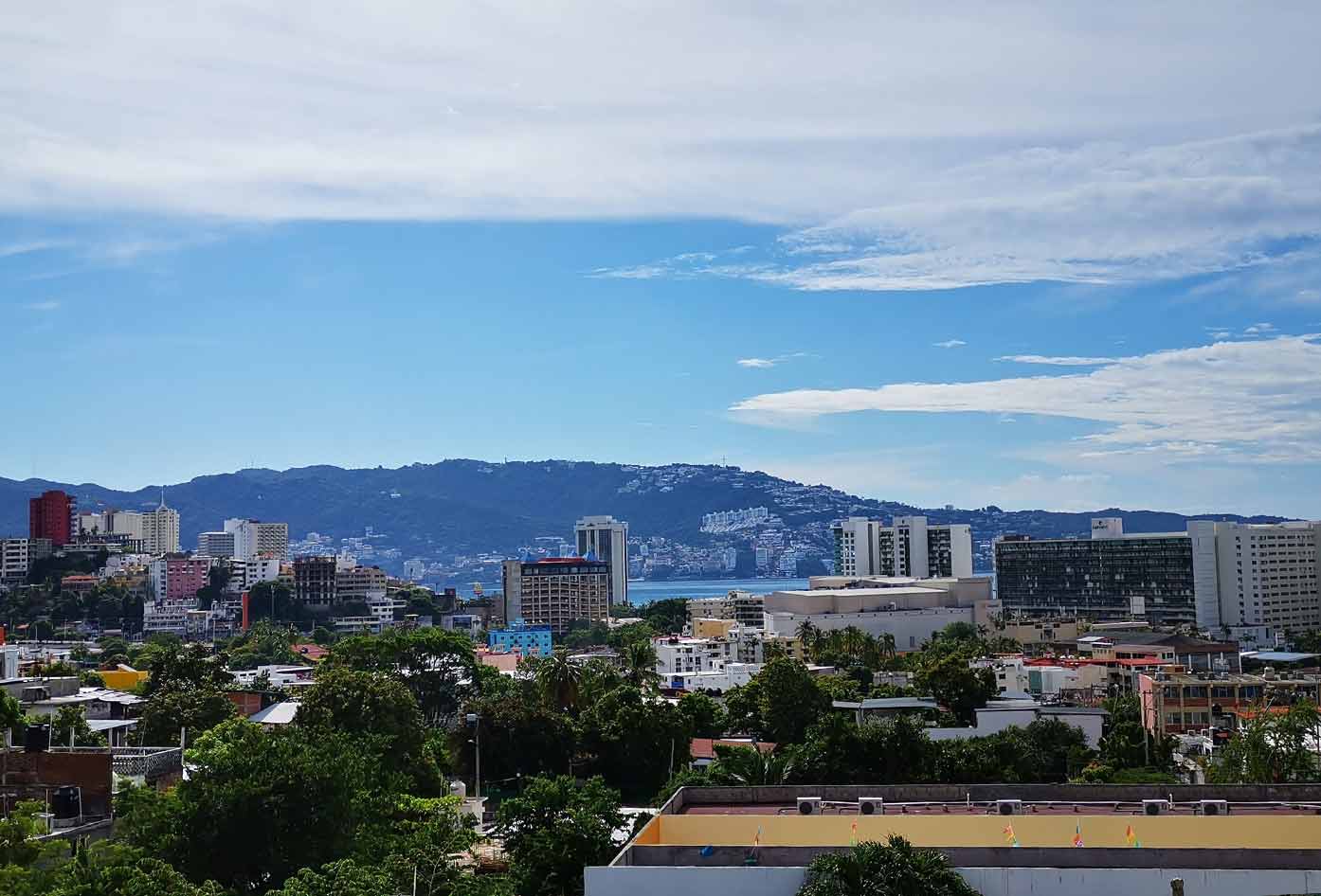 The crime level in Acapulco is high, but resort areas and tourist spots are not prone to the violence and serious crime reported.
This doesn't mean the area is dangerous, or that it's particularly safe either. They say drug-related violence has been increasing in the area, so tourists should be vigilant and be wary of safety.
If we were to stick with one piece of advice, we would say to keep away from the public transport of the region. Public transport is dangerous due to the constant theft of buses by gangs.
🚗 If traveling as part of a group or family why not see this
airport transfer
that will drop you at your hotel in Acapulco?
Unlicensed taxis are also risky because there have been reports of passengers being assaulted and robbed by unlicensed drivers.
Stick to coaches or accredited taxis, even if the rates seem high. Prioritizing your safety in these situations is key.
Is Acapulco Expensive?
According to hikersbay.com: Prices of basic products in Mexico are lower than in the United States. You have to pay 2.08 times less for shopping in Mexico than in the United States.
The average accommodation cost in Acapulco range from $42 USD (886 MXN) in a hostel to $86 USD (1,700 MXN) in a 3-star hotel such as Krystal Beach close to Old Acapulco.
Price per night in a luxury hotel in Acapulco is about $100 (2,000 MXN). Or at a place like Encanto Acapulco, you can to pay more than double.
Using public transport in Acapulco comes at a cost of: 0.47 USD (9.50 MXN) for a one-way ticket.
The price for renting a car in Acapulco (e.g. Volkswagen Golf or Toyota Corolla) to $14,145 USD (296,000 MXN).
If you prefer a taxi, remember that the price of a taxi in Acapulco depends on several factors.
The taxi's starting price is about: 1.98 USD (40 MXN). For a 1 km ride in Acapulco, you have to pay about 0.48 USD (10.00 MXN).
Nightlife in Acapulco
The infamous Classico del Mar is referred to by many names, but it has been self-described as the "deck and disco boutique."
Notice the phrasing of 'deck', because there is no missing the large rooftop deck where patrons can lounge about while admiring the spectacular panorama of Acapulco bay.
Relax over some cocktails or even over a bottle of Dom Perignon. Also, Paradise is a restaurant bar with open-air capabilities just a few steps from Condesa Beach, next door to the bungee tower.
Clubbers begin their evening at Paradise for the scenic bay views.
Bar La Crisis is up the steps between the Señor Frogs store and the Martí Sporting Goods store on the Costera, close to the Diana traffic circle. La Crisis is a little tricky to find, and it is a small club.
However, it's a great place to go on the weekends, when there is a DJ blasting loud rock music.
Best Time To Visit Acapulco?
From May to November, the climate is hot, humid, and frequently rainy. However, December through April it is warm, dry, and pleasant.
Summer is Acapulco's low season, so you're sure to find bargain-friendly price tags on both airfare and hotels. The downside though, is that you won't be sure if the low rates are worth it.
Carry your bug spray as the summertime yields temperatures in the high 80s and 90s paired with the sticky humidity that accompanies the region's rainy season.
You may need a rain poncho because you're also likely to experience rain showers (June, July, and August see the area's heaviest rainfall).
The rain can put a damper on your whole trip since it's likely to be unbearably wet on more than one occasion.
January through February yields the best meteorological events. However, you may want to visit for día de la revolución in November.
Cancun
One of the most popular tourist spots in the western hemisphere, Cancun and the Quintana Roo attract millions of visitors a year.
Mexico is the second most visited country in the western hemisphere, so Cancun has to be the most popular resort town in the western hemisphere without taking into account the Caribbean islands.
Where is Cancun?
Cancun sits on the tip of the Yucatan peninsula, overlooking the Caribbean sea on one side and the Gulf of Mexico on the other.
It's in a prime holidaying spot in terms of the climate and geology, as it's on par with the likes of Cuba, Jamaica, and the Bahamas.
In fact, Cancun is only 130 miles away from Cuba, it's so close to the islands known for their resorts.
The whole region of Quintana Roo, in fact, is largely accommodating for the huge tourism demand due to its prime location.
Cancun has a completely different setup and has completely different surroundings to Acapulco.
For a few examples, Cancun is surrounded by neighboring tourist hotspots Cozumel, Playa del Carmen and Chichen Itza.
Is Cancun Safe?
Cancun is known for its safety compared to other spots in Mexico.
It's within the region Quintana Roo, which borders onto Belize and is a great stop-off point before venturing into the other, smaller nations in Central America and beyond. However, Cancun does have its crime.
It isn't the perfect haven for safety that most people consider it to be, but it is safe compared to its neighbors.
For the most part, Quintana Roo is very safe compared to the Pacific Coast. See this guide on safety in Cancun for a primer on staying safe when venturing out of the hotel zone.
There's enough safety to go out and explore, which we wouldn't advise an Acapulco visitor to do.
Best Time To Go To Cancun?
The popular beach resorts of Cancun, the Riviera Maya, and Tulum have a tropical climate that results in dry and pleasant winters and hot, humid, and often rainy summers.
Still try to carry a locking beach bag or equivalent. Most visitors head here in search of the sun during the winter blues, so December to April is the busiest period.
Officially, the region's hurricane season runs from June to mid-November with September and October being most active.
January is the best time of year to visit Cancun. It is the dry season and the temperatures and humidity levels are very pleasant.
It is also one of the most popular times as North Americans and Europeans head south for some sunshine and warmth. It can get busy though, so going for December/February is also a possibility.
Things to do in Cancun
Cancun has one of the biggest draws of Mexico. One of the new seven wonders of the world and receiver of over 2.7 million visitors in 2017.
Chichen Itza! El Castillo is an iconic landmark for the peninsular and has recently seen a sharp incline in international visitors since the 1980s. A must-visit if Mayan ruins are of any interest to you.
There isn't a definitive year in which archaeologists can pinpoint the origin of the ancient city, but many speculate it's at least 1500 years old. Maybe compare Chichen Itza vs Tulum ruins if short on time.
Acapulco has its history, museums, and historical monuments, but nothing quite tops the ancient city of Chichen Itza.
Is Cancun Expensive?
Compared with the average prices in Acapulco, Cancun is a lot more expensive. It's so easy to get overcharged for basic things in Cancun.
This is due to Cancun's popularity and the demand increasing prices too in most cases higher than the national average.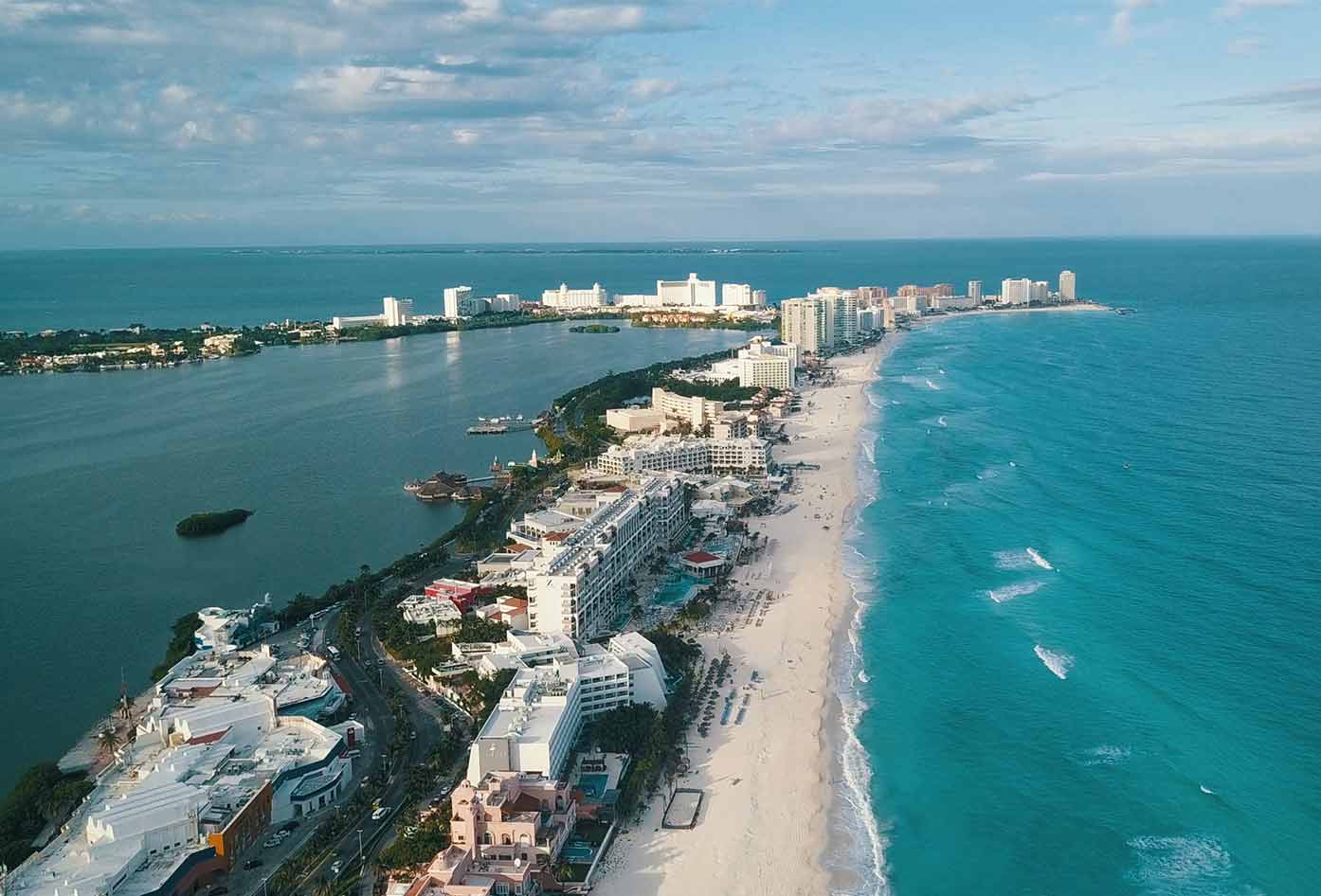 Acapulco prices have plummeted, mostly due to the lack of interest from foreign visitors in the last couple of decades.
Turns out, if the media spreads the word that a city is a 'murder capital', fewer people want to visit! Instead, people travel from Tulum or Playa!
The average daily cost (including bed and board) for a trip to Cancun is around $97 (USD) per day, which is almost triple the average for Acapulco ($58). Staying at a hostel in Cancun makes it cheaper.
For a two-week luxury stay in Cancun, the average is $4,092 (USD) per person in quality resort such as The Royal Cancun which is located in the Zona Hotelera.
That's more than four times the average cost for a 2-week luxury stay in Acapulco ($840). It's for this reason some would consider Acapulco topping Cancun. Or, other safe places in Mexico that are trending.
Got Travel Insurance for Mexico?

Designed by travelers, for travelers, World Nomads covers more than 150 adventure sports and activities so you can explore your boundaries.
Acapulco vs Cancun
If you're into your nightlife and relaxation, and you don't see the need for moving around, then Acapulco is the place for you.
If you're into your historical monuments and love to move around and explore, then Cancun is the place for you.
When on a budget, Acapulco is better value for money but Cancun has a positive tourist atmosphere and proven visitor record.
Comparing Acapulco vs Cancun, you can see why Cancun is popular, the whole region has a plethora of hotel choices and is generally safer.
Whichever location you decide, you'll know that Mexico is one of the best tourist countries in the world so you have plenty of options.
📌 Like this article? Pin it…
When comparing Acapulco vs Cancun which do you prefer?
💬 Leave a positive comment or lets start a conversation below!
---
"Dear friend! Some links in this post contain affiliate links. Meaning, if you click through and make a purchase, book a hostel or sign up for a tour, I may earn a small commission at no additional cost to you. Your support means a lot and helps me to keep traveling and maintaining the quality of this site for you."